The Morphean Platform
Business Intelligence Platform
Ever wanted to learn more about your business? What about the things that make your customers tick, and how it operates on the inside? By using a business intelligence platform, you can gain access to this information and so much more. By connecting your security cameras to Morphean, you can optimise your operational performance with artificial intelligence features, showing you the true value of data that you already have. There's so much we can help you with - whether it's monitoring footfall, mapping hotspots across your store, queue management, detecting if someone crosses a virtual alarm, and more. Let us help you gain a better understanding of your business.
What is a business intelligence platform?
A business intelligence platform such as ours lets you get into the real nitty gritty of your company. How many people come and go throughout the day? Who are your customers most likely to be? Where is the most popular location in your store? A platform like ours helps you to gather this information, and displays it for you in one convenient and easy-to-read place, that you can access at the touch of a button.
Customer counting
Knowing exactly how many people come and go from your business premises can be extremely valuable, especially if you have more than one entrance. Is one more popular than the other? Could you take advantage of your learnings and place certain products near these spots to entice customers? A business intelligence platform like Morphean lets you get to know your foot traffic and occupancy levels, and understand how to provide the best experience for your users.
Footfall Counter
Queue Management
So much more than a source of frustration for customers and stress for staff; did you know you can learn more from your queues than you could ever imagine? Customer service is directly related to satisfaction, so being able to react quickly when things get busy should be a top priority. With the Morphean business intelligence platform, you can set your cameras to monitor queues, and alert you when the queue goes over a certain number of people. From there, discover patterns and learn your busiest times so you can plan ahead.
Queue Management
Create customer profiles
You may think you know who your customers are, but do you really? The data will tell you who you're really enticing through the front door. The Morphean business intelligence platform will give you predictive information - such as data and age - directly from your video cameras. Use these insights to your advantage by making informed decisions and adapting your services and product offerings accordingly.
Customer Profiling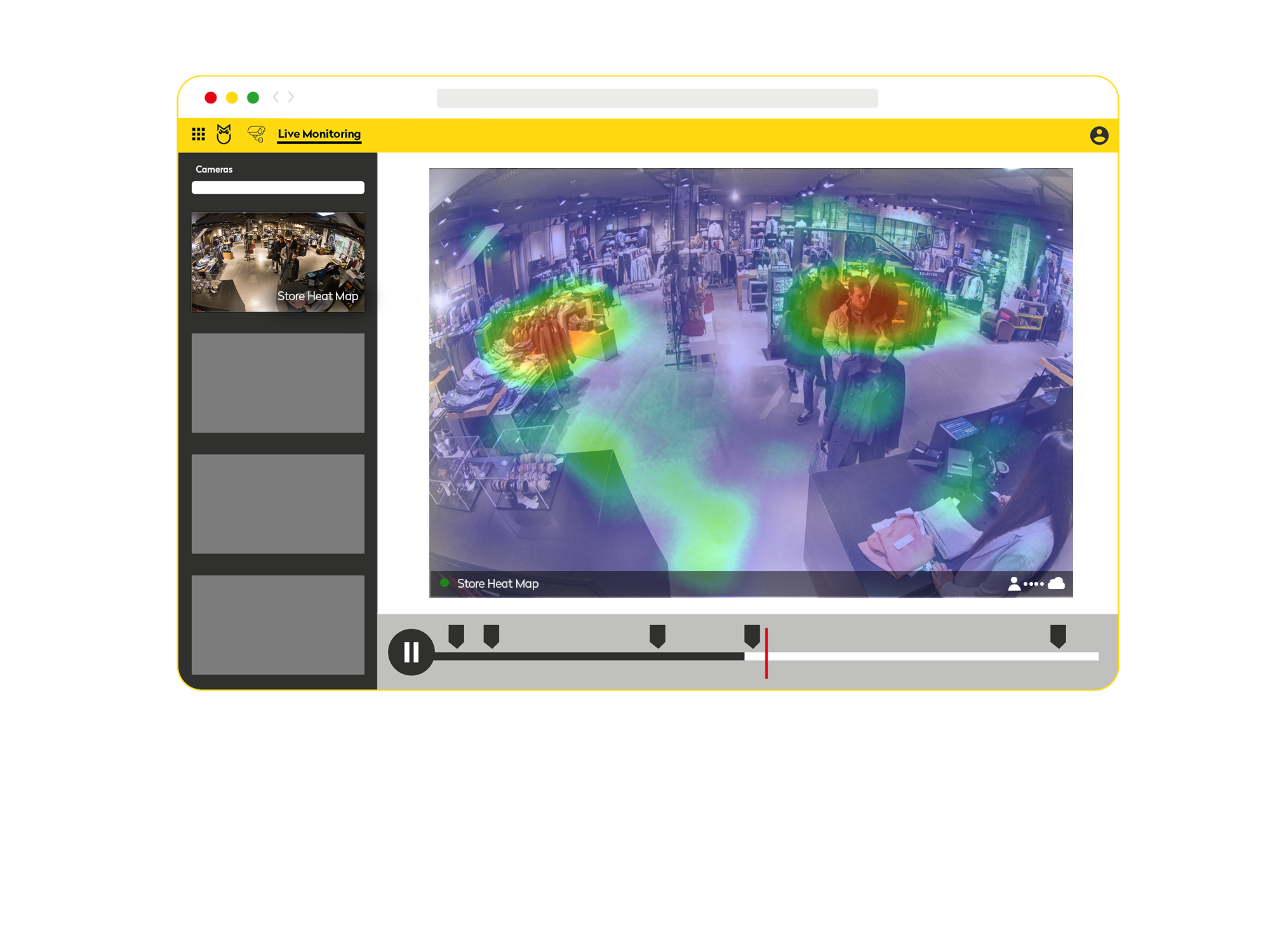 Hot zones and heat mapping
Do you know where the most popular location in your store is? Chances are it may not be where you think. The Morphean business intelligence platform uses your security cameras to create and display heat maps of your store. See how people really move around the floor, where they are drawn to, and adapt your store and product layouts to make the most of your available space and boost additional sales.
Hot Zones
See it all in the business intelligence dashboard
Now you know what the Morphean platform can do for you, how do you access those insights and turn them into real world actions? Well, it all starts with the business intelligence dashboard. Here you can see all of your collected data in one simple place within the Morphean platform. You can even connect it to a number of third-party systems to crosscheck the gathered data, so you can better understand your customers, predict the future, and identify and stay ahead of changing trends.
Intelligence Dashboard
What can Morphean's business intelligence platform do for you?