By Team
Morphean for Security Managers
Morphean provides security managers with the advanced tools and technologies required to maintain transparent and robust security through cloud-based video surveillance and access control
With experience in working with security teams across a range of industries, Morphean solutions provide a cloud-enabled, intelligent security provision that integrates seamlessly with existing infrastructure.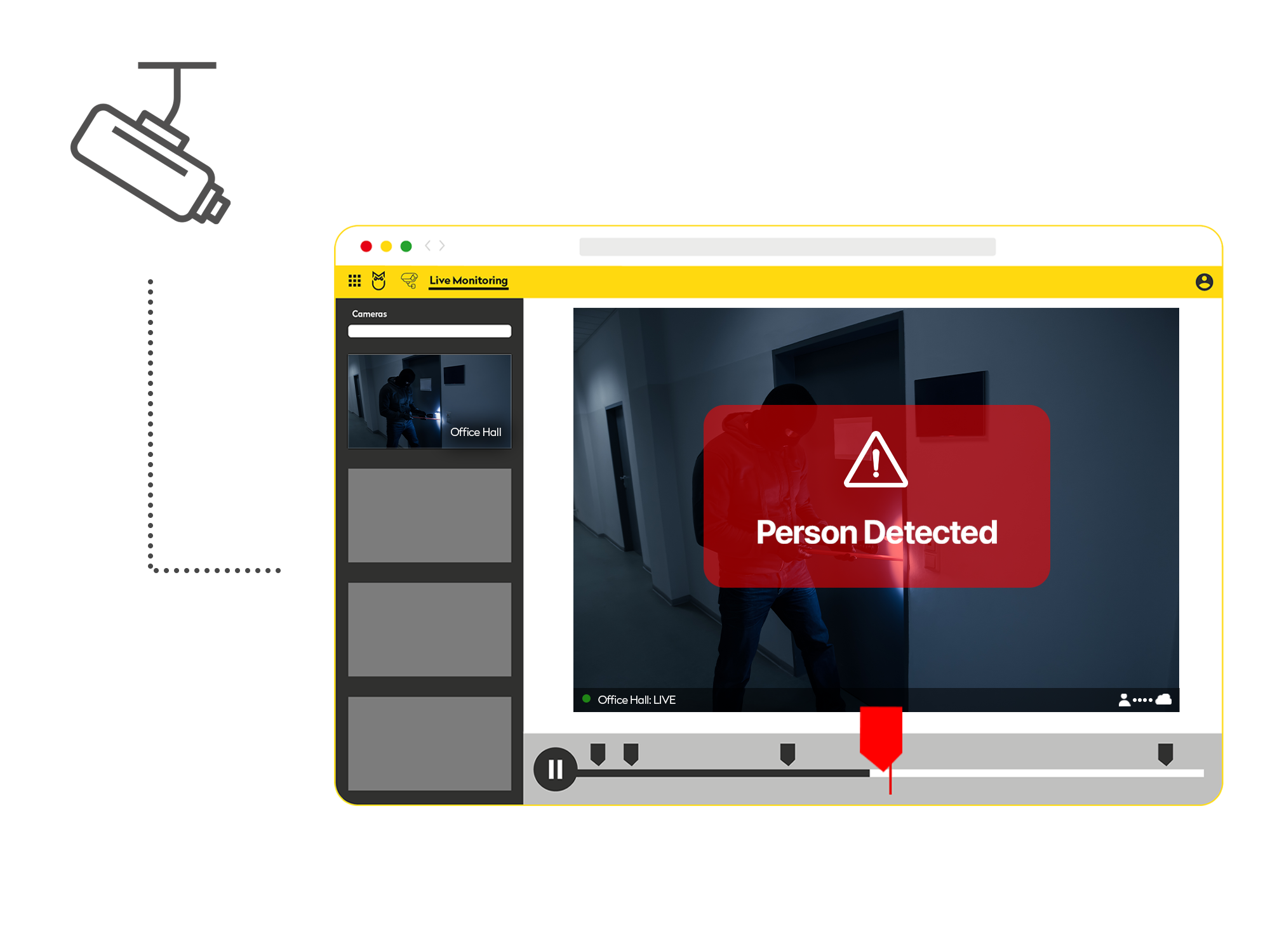 Video surveillance solutions
Our comprehensive video surveillance solutions delivered as-a-service (VSaaS) offer real time 24/7 cover for complete peace of mind.
We offer scalable and flexible cloud-enabled video surveillance (VSaaS) to better protect people, premises and assets. Our as-a-service payment plan means no large capital expenditure, so you only pay for what you use, with full access to the latest updates and ongoing customer support.
Learn more about video surveillance
Access control solutions
Enhance your access control provision with our integrated as-a-service (ACaaS) solution.
Access control as-a-service (ACaaS) provides automated control of your entrance and exit points, combined with video surveillance, to create a powerful system that incorporates two-factor authentication for improved security. ACaaS is a robust, affordable, easily manageable pay-per-use solution, designed to suit the modern business.
learn more about access control
With extensive experience across a range of different industries, Morphean's solutions empower the security manager with greater insight to tackle the evolving threat landscape:
Improved security
Integrated video surveillance and access control systems increase security through automation of entrances and exits, controlled by robust two-factor authentication for complete peace of mind.
Live incident tracking
The move from after-the-fact forensic footage to real time video means instant visibility of surveillance and access control systems with live alerts in the event of an incident.
Data protection and compliance
Morphean adheres to rigorous data certification standards across all regions including the GDPR and NIS Directive only hosting data in Tier 3 data centres or higher to protect data integrit
Improved incident response times
In the event of an incident, high-quality video provides relevant authorities with verification of a crime in progress, reducing false positives and allowing for fast and efficient response.
Intelligent insights
Predictive analytics, powered by artificial intelligence, enable features such as aggression detection to alert operators to a situation before it escalates.
Better protection of people, premises and assets
Intelligent surveillance and access control systems provide a comprehensive security solution that can be scaled and customised to meet evolving business needs.