THE MORPHEAN PLATFORM
Data Security
The Morphean platform is securely built in the cloud to swiss quality standards. This means that your data and video footage is securely stored in a server within your country, saving you the cost of having servers to maintain, upgrades to pay for, or broken equipment. Plus, because it's a service there are no hidden fees, you only pay for what you use.
Security and data/privacy protection is our main priority, so you decide how you store your records.
We have designed and implemented a very strong security architecture, from the camera through to the management software, up to the customer's application. However, you can decide if you prefer to securely store footage on the cameras, or even both.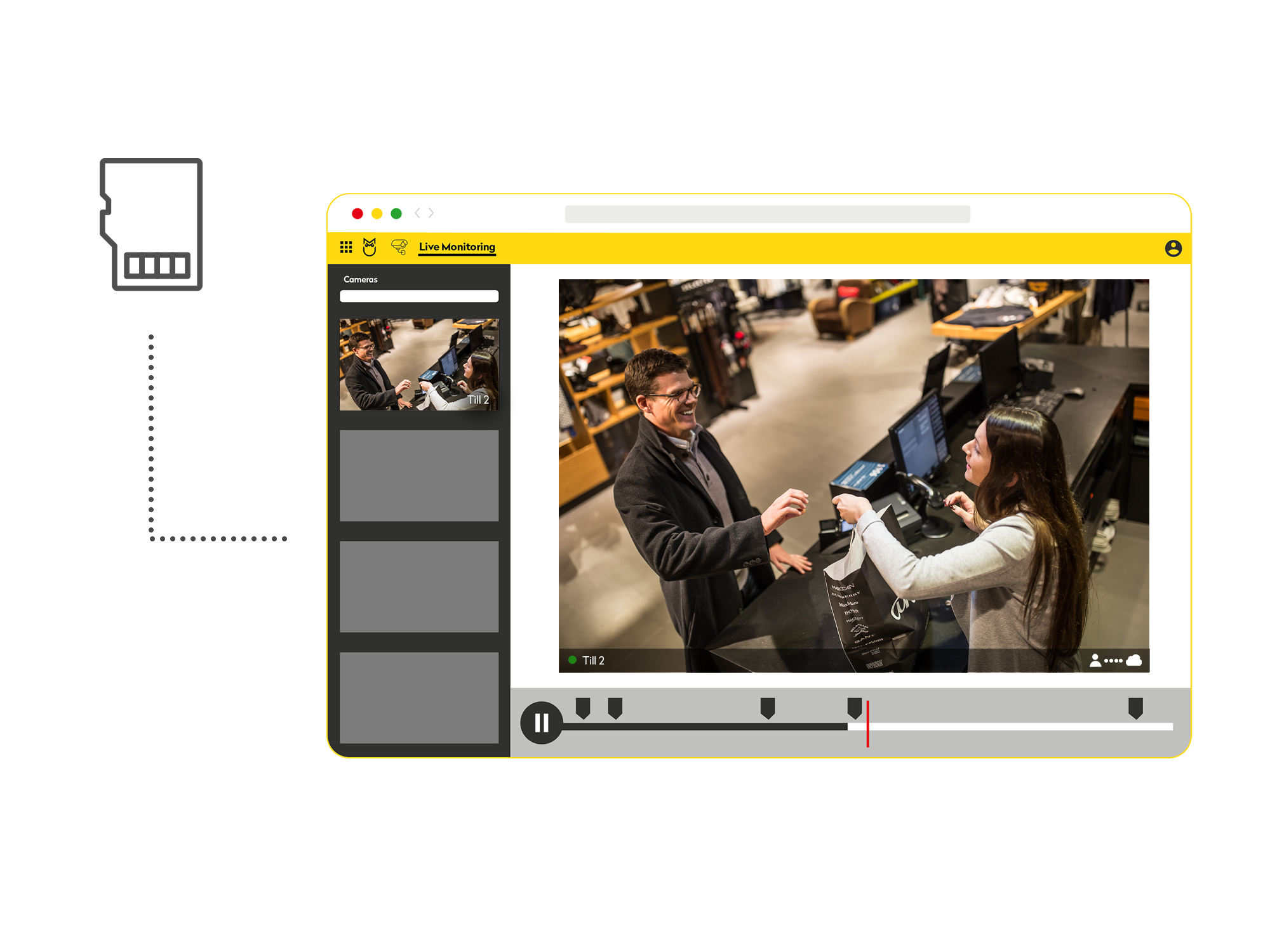 Secured Records
Data locally stored on cameras, NAS or SD cards are fully encrypted. This means that even if the devices are stolen, they can never be read or used by anyone else.
The database 's content is isolated between customers and our blocks of data are anonymous. This means that the link between data and person identifiers cannot be easily retrieved. Furthermore, we proceed to regular network and product penetration tests operated by external companies in order to raise the level of security to its maximum.
On the platform, if one service fails, another one automatically takes over, ensuring maximum capacity of the systems for our customers without any loss of data. Data backups are performed on a regular basis All actions performed on the system are recorded. In case of any unexpected event, you can always find out which user performed which action, as well as when it happened.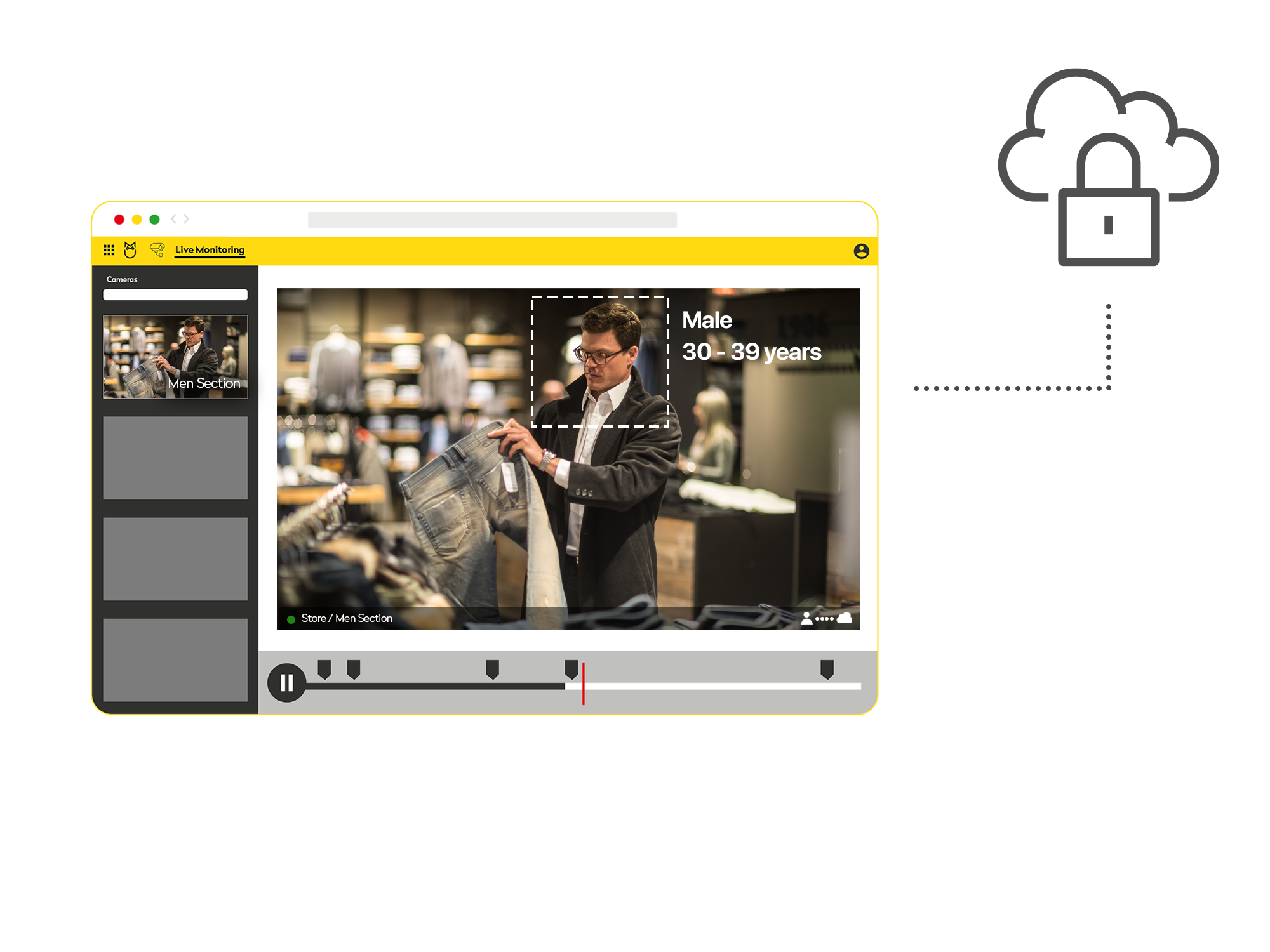 Secured Datacenter
We have a strong network of datacentres across Europe, conscientiously selected and audited on high-demanding criteria, ensuring you a high level of security.
We ensure the highest level of data security in enterprise level data centres, conscientiously selected based on high-demanding criteria:
High-quality material & infrastructure based on the latest technology

Irreproachable systems & building maintenance

Protection from DDOS attacks

Firewall-protected network

Full availability and disaster recovery

Certifications
We selected Interoute, a group with strong European coverage with nine virtual data centres.

Security Certification: Internet Banking level
Our data centres are ISO - 27001 certified, ensuring the highest level of encryption just like your online banking. At the same time we constantly audit our platform to give peace of mind to all our partners and users that their data is only reachable to their eyes.
Secured Data Transmission: SSL
The link between the camera(s) and our servers are encrypted using SSL protocol.
In addition, our platform is taking over the camera administration root password to make sure it cannot be reused. This password is changed at high frequency.
Morphean Technology does everything through outgoing ports.

Secured Access: Two Factor Authentication
All the accesses to the camera images and to the camera management section are protected by a login using a username and a password, and to ensure the access is done by the correct people, a two factor authentication using your mobile is installed. You would also need to type a reason to log in to keep a record of the activity.
Temporary access with limited rights (generally used by the police) can be provided using a generated Security Token, or a link.