Business Intelligence
Customer Profiles
Gain strong insight into your customer segments to adapt your offers and services, ensuring they attract the target market to maximise your business strategy.
Target your users more effectively by understanding who they are.
Implementing the Morphean customer profiles solution allows managers to better understand their customer profiles, build relevant KPIs and trends, and take informed decisions to improve the overall premises' performance.
Age and gender profile of people entering the building
With the feature of customer profiles, a camera can scan data from each person, determining their approximate age and gender.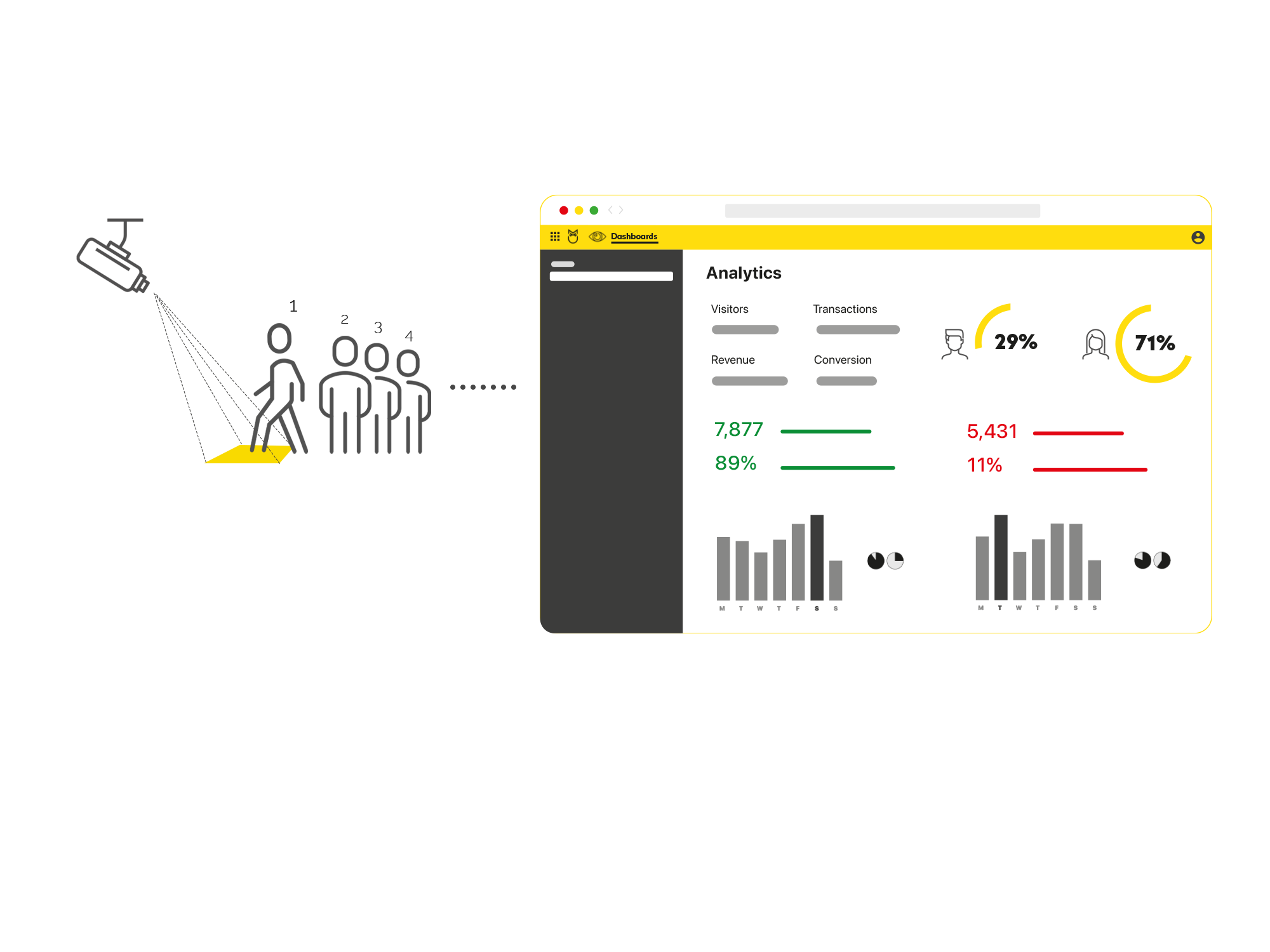 Date and time trends
Check the time and date of people entering your building to understand what segments are responding to what strategies and when this happens
Correlation of data with third-party data
Once you know who is entering your premises and when, it's time to understand their behaviours and patterns.
Ensure the effectiveness of promotions and marketing campaigns with their target market
Better understand the conversion rates of any age range or gender of shoppers to get the right marketing in front of them, like the success of window and store displays.
Adapt your strategy to your customers profiles
Export and analyse your data to adapt your efforts to your segment