By Business
Morphean for Hospitality
The Morphean platform redefines the way you interact and understand your hospitality business. By providing smart security integrated with access control, you get a centralised dashboard showing insights from room usage for hotels to hot zones in restaurants and people counting on bars.
End-to-end solutions for hospitality businesses
Morphean leverages data from multiple connected devices to provide a security solution that's compliant, customisable, cost-effective and highly responsive. Whether monitoring remote installations, protecting assets or improving hotels access, Morphean secures your people, premises and assets for complete peace of mind.
Improved Security for Hospitality
Morphean provides hotels, restaurants, and small businesses with a robust, reliable and automated security solution. The Morphean platform is designed to deliver transparent insights for the protection of employees and the security of critical sites on a future proof and agile platform, keeping its eyes wide open 24/7 for a ever-changing industry
Read More
Intelligent insights
AI-powered analytics deliver intelligent insights that enable hospitality organisations to optimise layouts and customer service. Morphean identifies behaviours and patterns to inform managers and helps fine-tune staff requirements and service opportunities. Features such as queue management, hot zones and people counting improve waiting times, identify areas of low footfall and better tailor the environment to the clients.
Read More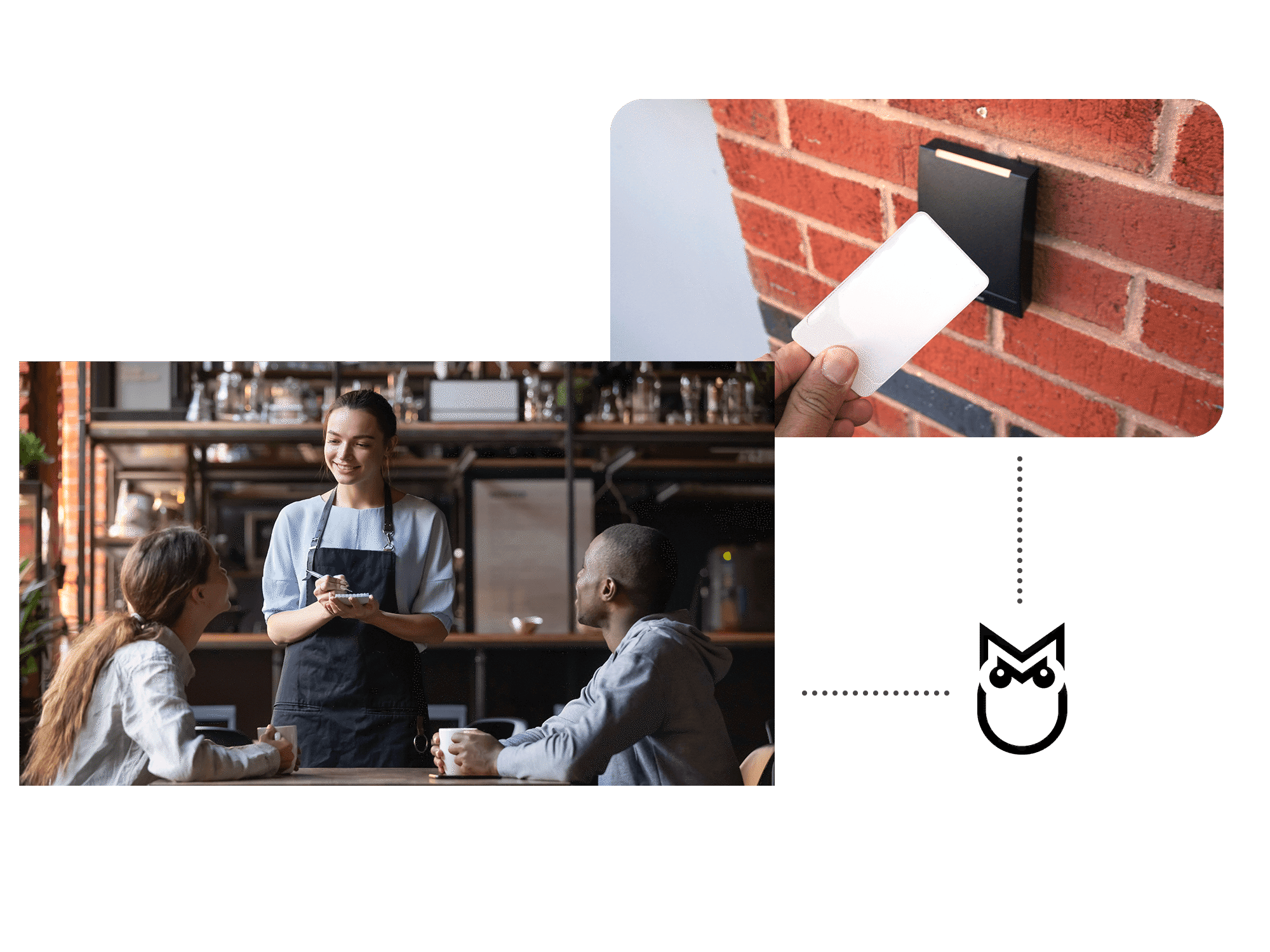 Access Control
Real-time data analytics ensures access control is securely monitored in the cloud day and night. Integrated access control and video surveillance systems deliver two factor authentication and improved control over personnel access and stock flow. Access control in the cloud is highly scalable and unlocks a new "as a service" model in which security is automated and delivered on a pay-per-use basis.
Read More
A complete digital solution for hospitality spaces
Introduce digital transformation to your hotel, bar, or restaurant and optimise customer engagement with our extensive, intelligent solutions.
Improved building security
Identification management, access control, greater visibility of high-risk areas, behaviour analysis and video evidence securely stored in the cloud
Confidence and peace of mind
A secure cloud-based platform using the latest innovations in technology such as machine learning and AI to deliver competitive advantage
Intelligent analytics
Data-driven insights that can be leveraged to make relevant business decisions and enhance real state capabilities and operations
Access control and identity management
Intelligent systems providing comprehensive and secure employee access and site security
Improved business operations
Business insights created through the aggregation of data and the application of AI managed securely in the cloud
Retail ecosystem covered
Integration across existing retail technology platforms to deliver a smart solution through connected cloud-enabled applications