The Morphean Platform
Video Surveillance System
Make your world safer and smarter with a video surveillance system from Morphean. Protect your business from theft, vandalism and intruders with a proactive video surveillance solution that adapts to you and your business' individual needs, not the other way around. Video surveillance from the Morphean platform allows you to manage all your cameras from a main dashboard. Whether you manage a single location, or hundreds across the country, a strong video surveillance system not only acts as a deterrent against crime, it can also give you key insights into your business and customers.
Contact Us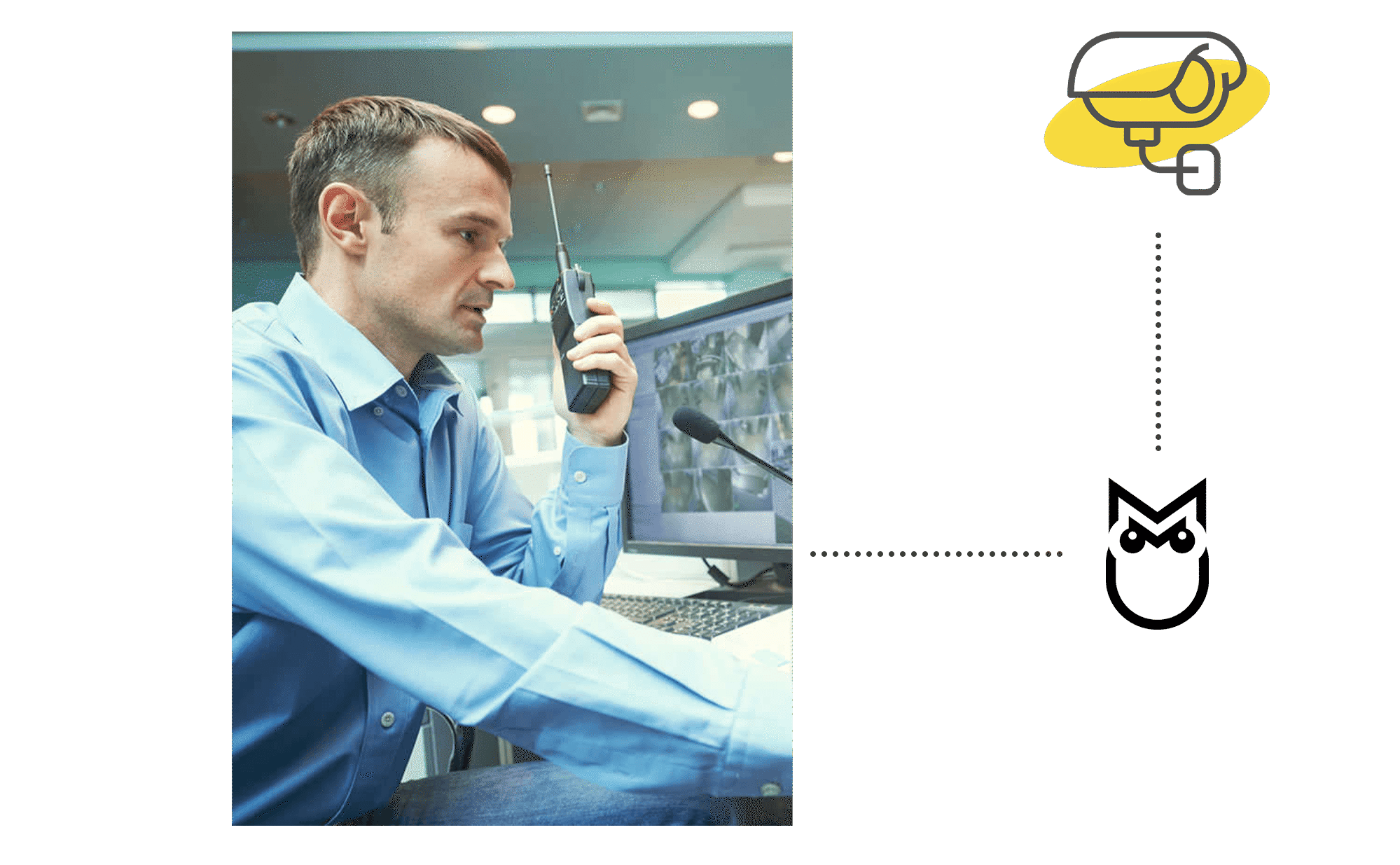 Our comprehensive video surveillance solutions delivered as-a-service (VSaaS) offer real time 24/7 cover for complete peace of mind.
We offer scalable and flexible cloud-enabled video surveillance (VSaaS) to better protect people, premises and assets. Our as-a-service payment plan means no large capital expenditure - you only pay for what you use - with full access to the latest updates and ongoing customer support whenever you need it.
In addition to improved security, AI-powered analytics give you insights that can be used to inform and improve operations, regardless of sector or industry. Our systems integrate into existing infrastructure, which means you'll quickly realise the full benefits of VSaaS following a straightforward, non-invasive installation.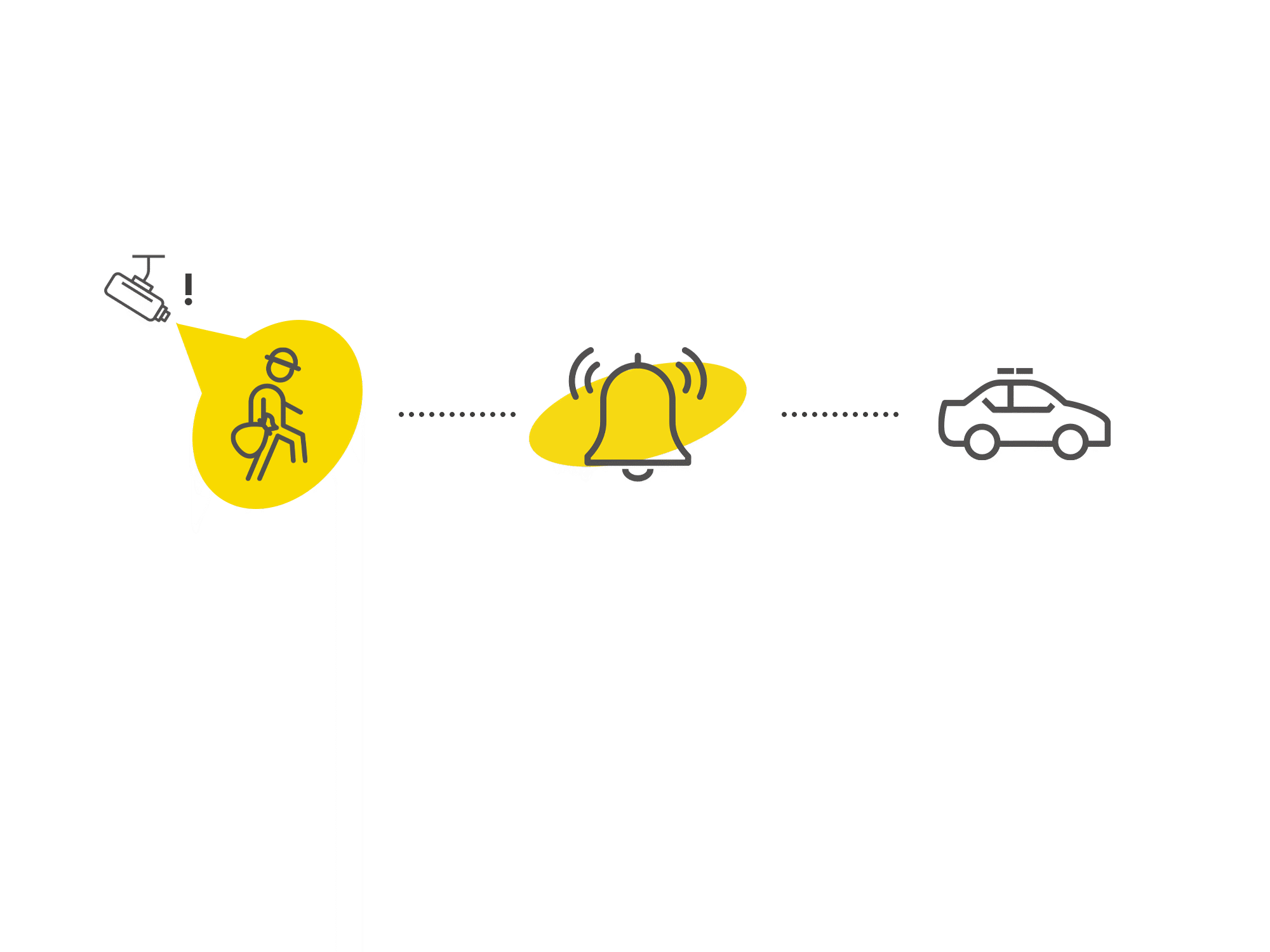 False alarms
Your plan of action when something goes wrong.
Optimise the general costs of your security by effectively managing alarms, interact early in a security event with your sites and deter criminals early, finally reducing the number of unnecessary security agent call-outs.
Alarm Verification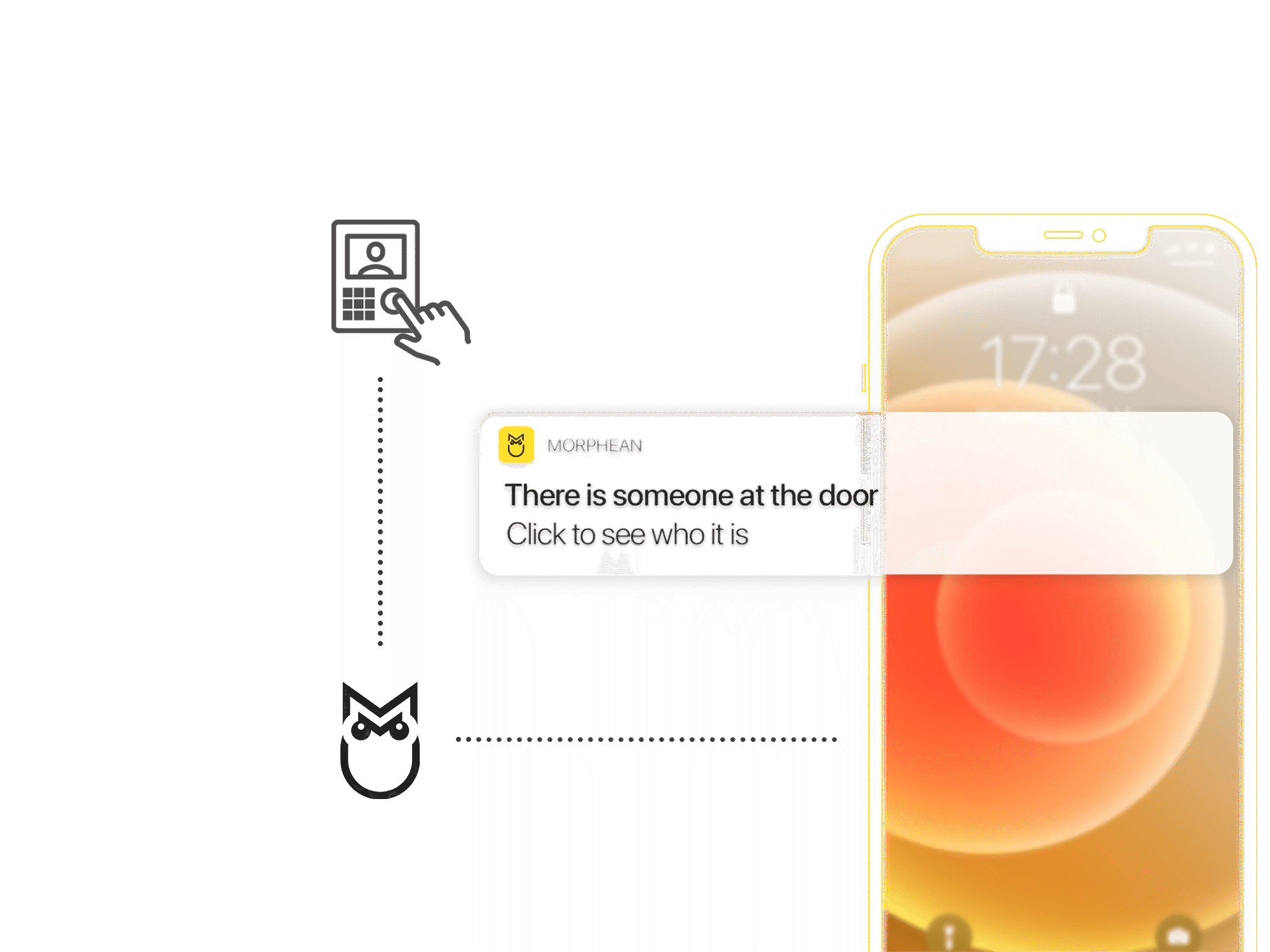 Virtual Concierge
Meet your new virtual receptionist
Remotely manage manned tasks, like waiting for a delivery, guarding entries or working at reception desks at night. Reduce human operation costs and engage your employees in more fulfilling activities.

Virtual Concierge
What is video surveillance?
Video surveillance makes up a huge segment of the security industry. Whilst video cameras on their own are used to monitor an area, usually connected to a recording device and observed in a control room, video surveillance goes a lot deeper than monitoring. A video surveillance solution works hand-in-hand with analytics to delve deeper into crime detection, and can be used in a variety of applications, including:
Virtual concierge service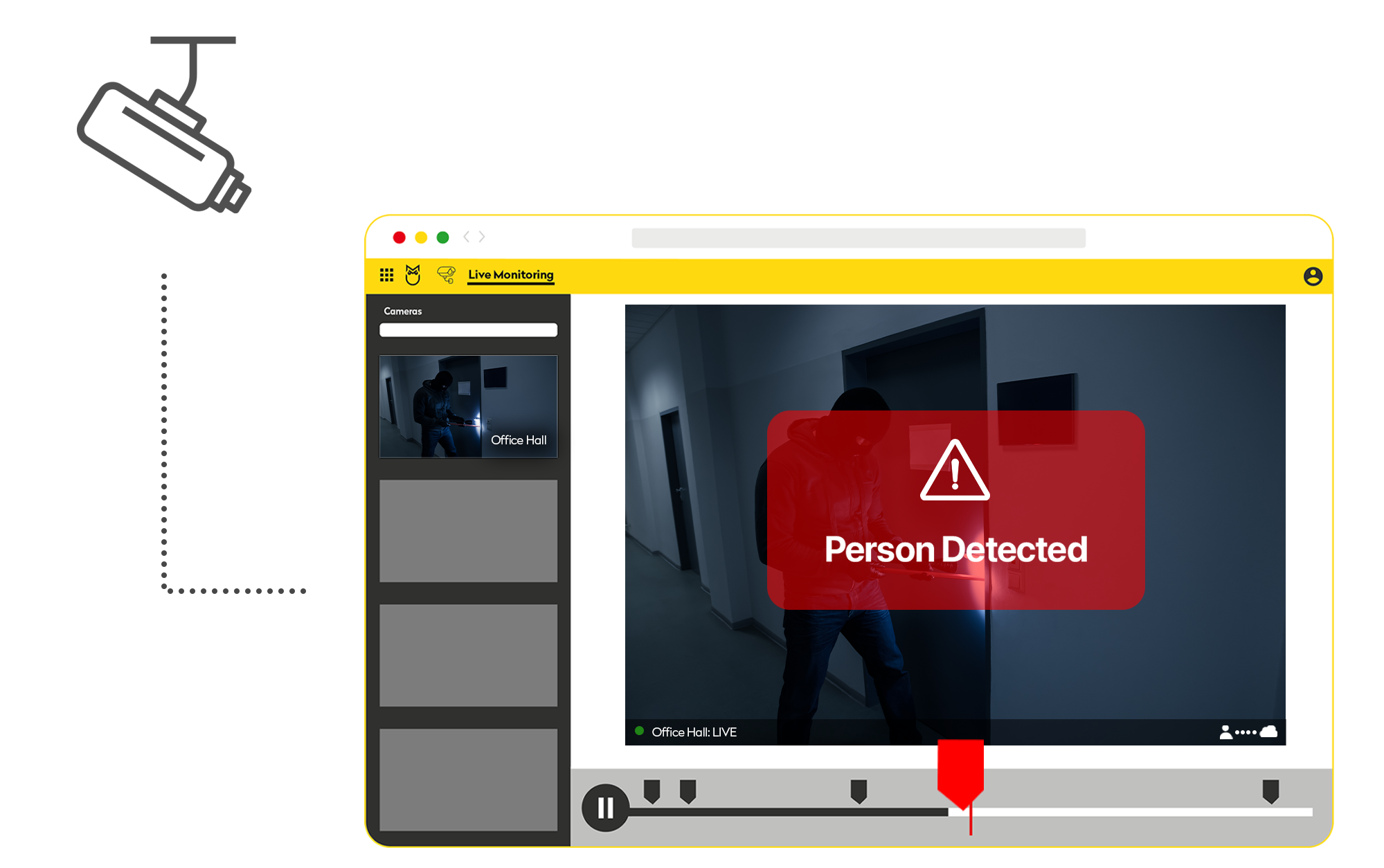 Advantages of a video surveillance system
It starts with a camera that is then securely connected to the Morphean Platform, and it ends with a clear understanding of what happens within your premises.
Enhance security - The ultimate aim of any surveillance system is to create a safe environment for staff and visitors alike
Reduce loss - By monitoring your business, you can help to reduce vandalism and theft by stopping incidents before they occur
Real-time alerts - Through motion detection, you can receive real-time notifications, so you can have eyes on your business even when you're not there
Insight and visibility - Through video analytics, you can gain invaluable insights into what really happens at your business
Improved operations - Use the video insights and data to improve operational efficiencies in your business
Learn More
Video surveillance solutions we offer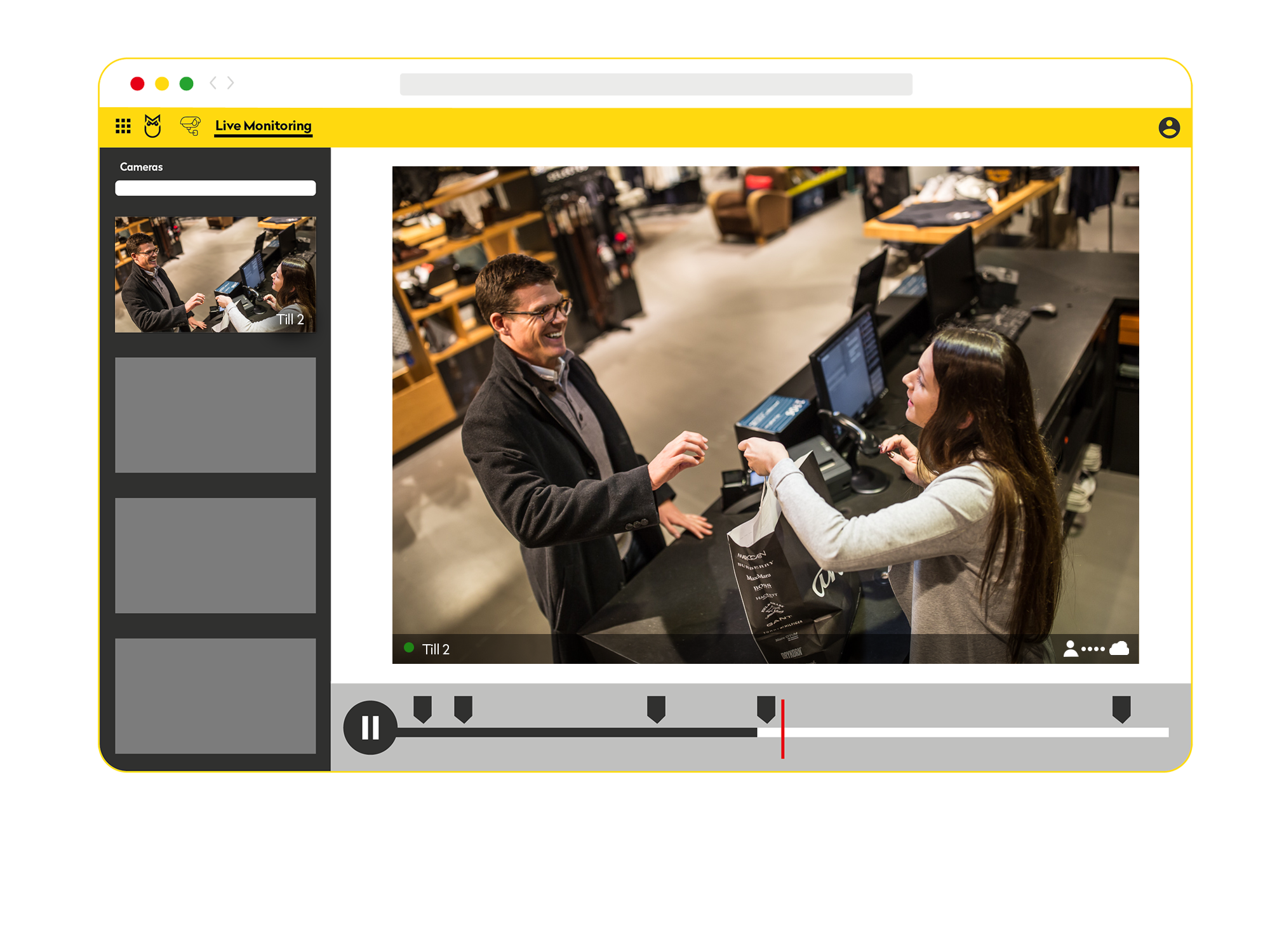 Live monitoring
It starts with a camera that is then securely connected to the Morphean Platform, and it ends with a clear understanding of what happens within your premises.
Live Monitoring is a smart tool that allows you to record what is happening every minute, whilst ensuring the highest level of security 24/7 with automatic aggression detection.
When something unusual happens, it gets a stamp in the timeline and you receive an instant alert, helping avoid false alarms that can translate into higher costs.
Live Video Monitoring