Video Surveillance
Virtual Concierge
A tool that optimises your overall staff operations costs by substituting the traditional guard point and receptionist activities with a highly effective remote video and access control service.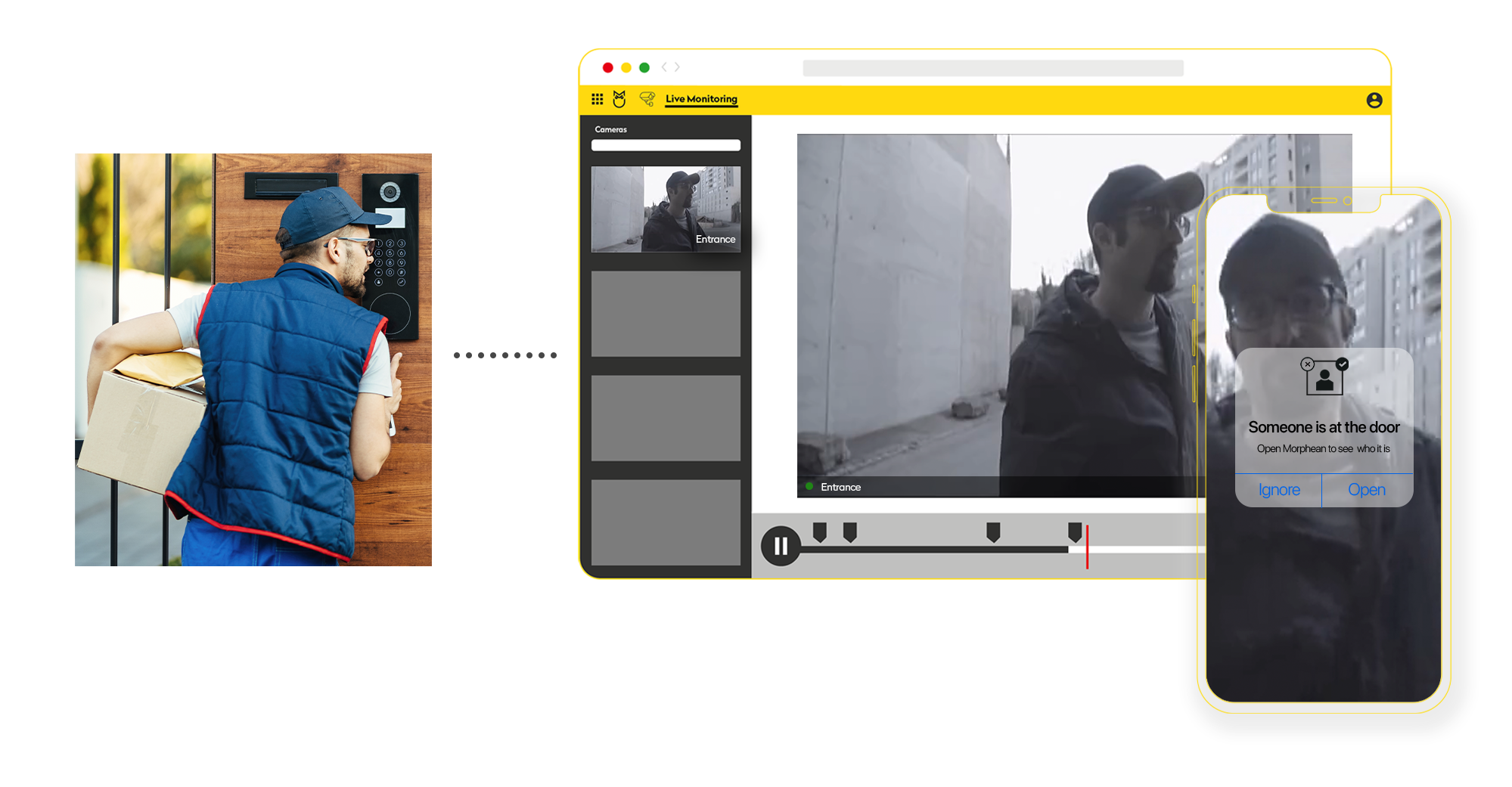 Knock Knock. Your virtual doorman is here.
Managing staff operations and routine manual tasks has always been challenging, like waiting for a delivery, guarding entries, or working at reception desks at night. We bring an alternative solution that can decrease the time spent by guards and receptionists doing costly activities.
Remotely open/close doors and barriers
When someone is detected at a door, simply call the intercom through our platform or mobile app and grant access
Visibility of events
The doorbell camera can be checked through live monitoring right on the platform, seeing and recording events as a regular video security camera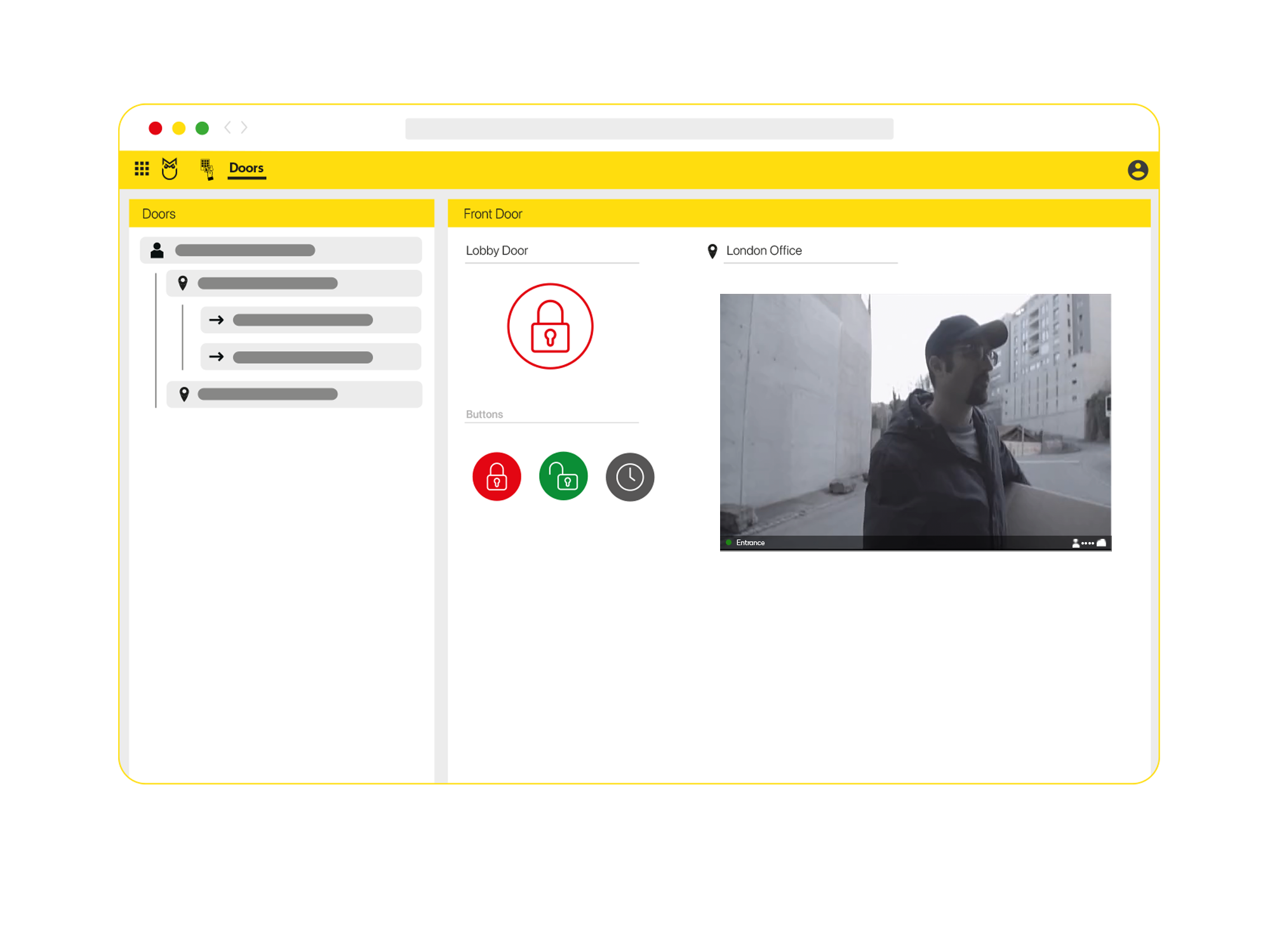 Remote management by staff or remote monitoring stations
You choose who you can grant access to your premises, either an employee, a senior manager, or the alarm receiving centre.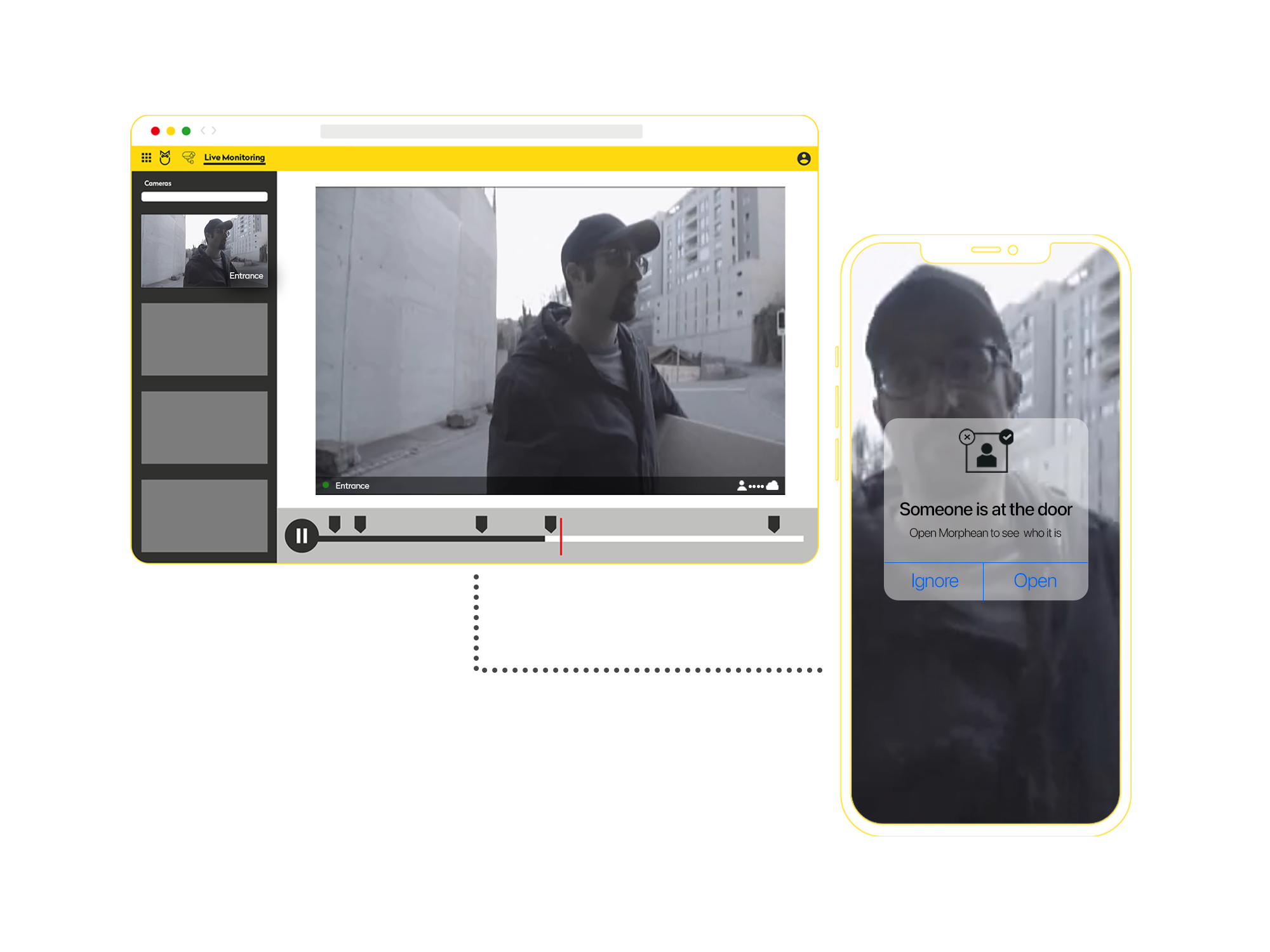 On-demand service
Remote management from your computer or mobile, so you reduce your staff operation costs and don't pay for 'dead time'
Contact us today to learn more about Live Monitoring
Today, security is a topic that any serious organisation needs to cover the best it can. Beyond improving the quality of employee working conditions, ensuring a level of confidence and security on their working place has become fundamental.