Channel Partners
Morphean Service Provider
We are seeking partners who share our vision to join our network of professional and accredited installers. The Morphean Channel Partner Program is designed for resellers to produce innovative cloud-based solutions for the customers through our system design, support, integration & installation. Built around mutual commitment, our secure, easy and intuitive platform will accelerate solution sales and provide long term value to your customers.
Apply Now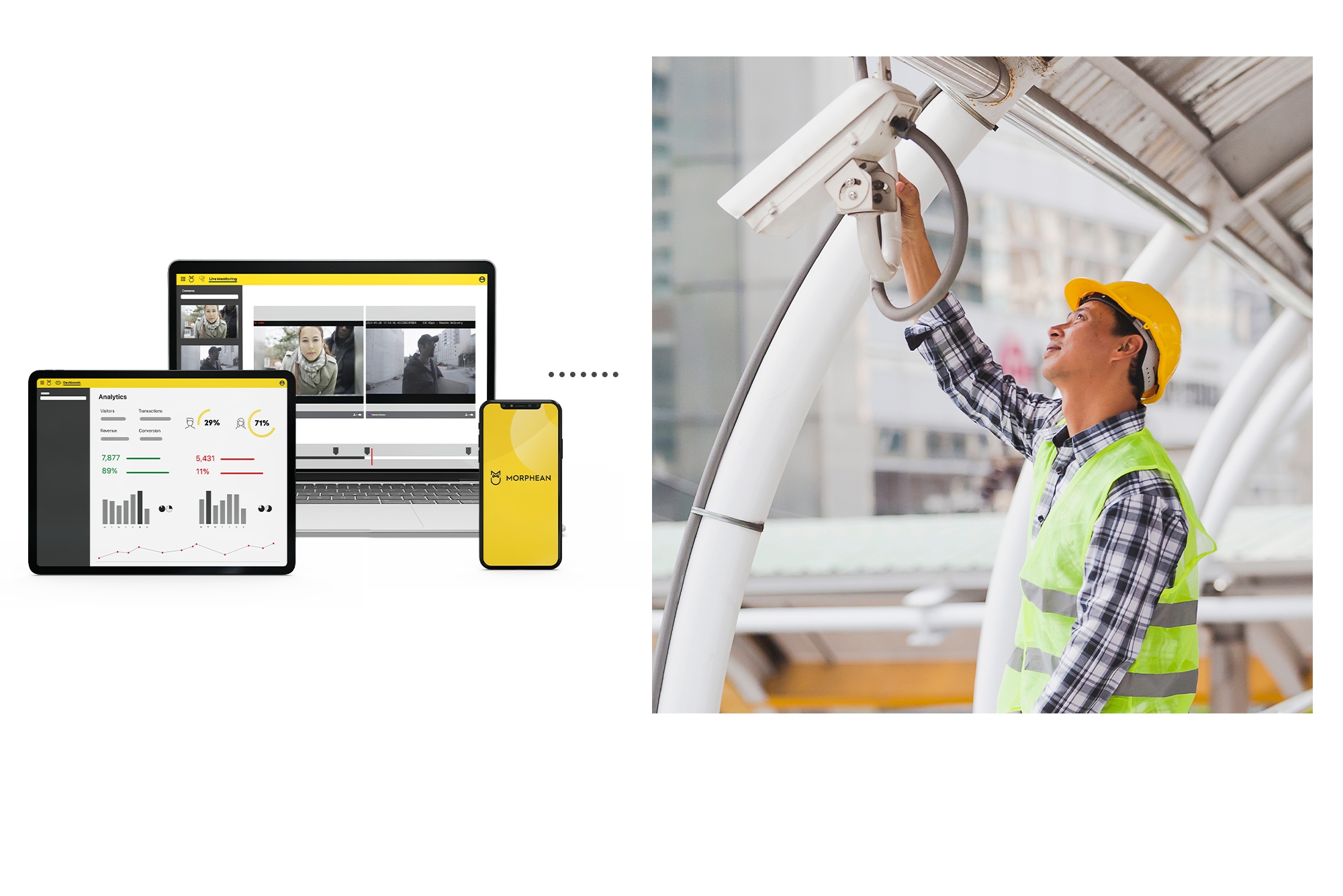 What can we do for you?
Our exclusive know-how has been achieved through 15 years of experience as a pioneer in digital video protection systems. Our unique expertise is based on our proficiency in cutting-edge technologies like the IoT big data, analytics and the Cloud and our strong positioning is the result of the confidence major companies in the security market and beyond have placed in us. Paired with our excellent customer service and training, you are supported throughout the partnership with a reward for investment and commitment in partnership. The programme opens infinite opportunities for your business that are future proof and will put your business at the forefront of the industry.
Growing Hand in Hand
Benefits of partnering with Morphean
Product Training
Comprehensive certified product training given and resources supplied
Partners are educated on the latest technology and tools. With all resources needed supplied to ensure you will
have full confidence in promoting the platform and integrating it within your business.
Sales and Product Support
Complete prioritised sales and product support
Enjoy peace of mind with Morphean's exceptional customer support. Our friendly bilingual customer success team and dedicated tech support, located across Europe, are always available to assist you and your customers. Benefit from expert guidance throughout your partnership with Morphean and experience superb service quality at every stage. With our dedicated support team, you can rest assured that you will receive the help you need to succeed. Choose Morphean for top-notch customer support and a stress-free experience.
Marketing and Networking
Full marketing support and tools given
Maximise your success with Morphean's comprehensive marketing support. Our dynamic marketing team and dedicated sales managers are on hand to help you integrate our technology and drive sales growth. As a Morphean partner, you will have access to exclusive network events where you can build your network, connect with other industry professionals, and attract new end-users. With our marketing support, you'll have all the tools and resources you need to grow your business and reach new heights. Join the Morphean community and elevate your business with our marketing and sales support.
Become a partner
Requirements
We're looking for committed partners, who are ready for a mutually beneficial collaboration. Therefore the values we share are vital for our journey together.
Passionate About Cloud Technology
You are ready to future-proof your business with Morphean's cutting-edge cloud-based solution. Outpace your competition and offer your customers an advanced security system that transcends traditional options. Experience the efficiency and agility of a hosted solution, maximizing your business operations.
Create Bespoke End-User Solutions
As a forward-thinking security provider, you offer innovative solutions to your clients' challenges. With your creative approach, you can design custom security systems using a combination of video surveillance and access control devices that deliver not only traditional security benefits but also powerful analytics to help solve customer problems. Embrace the future and upgrade your business with our cloud-based security solutions
With Morphean being one of Europe's most experienced cloud security platforms, together we share a vision that businesses should look past traditional surveillance systems, which has created a strong partnership with mutual benefits and value creation.
Current Morphean Partner -
By partnering with Morphean it has allowed us access to an extensive range of end-users, by using the platform to create customisable solutions which impress our customers. We have always felt supported by the customer team every step of the partnership and we look forward to seeing the future growth we can achieve together.
Current Morphean Partner -
Channel partners
Looking for another program?
Becoming a technology integration partner means you integrate your applications and developments with The Morphean Platform
Ready to become a partner?
If you think you fit our partner criteria and can offer a software or hardware solution which we can integrate into our cloud, then fill the form out below and one of our representatives will get back to you